In Pictures: Final Preparations for the Sapporo Snow Festival
On Friday, a blast of warm air invaded Hokkaido (and the rest of Japan), sending temperatures up into the above-freezing range not usually seen until March. Across town, previously iced-over roads turned to slush, news helicopters showed footage of roads from above looking the color of, well, roads.
At Odori Park, the main venue for the Sapporo Snow Festival, final preparations were in full swing, and the 6-degree sunshine wasn't enough to melt away the developing structures. Now, on Saturday night, winter has returned.
Here are a few of my favorite shots from my stroll through the park.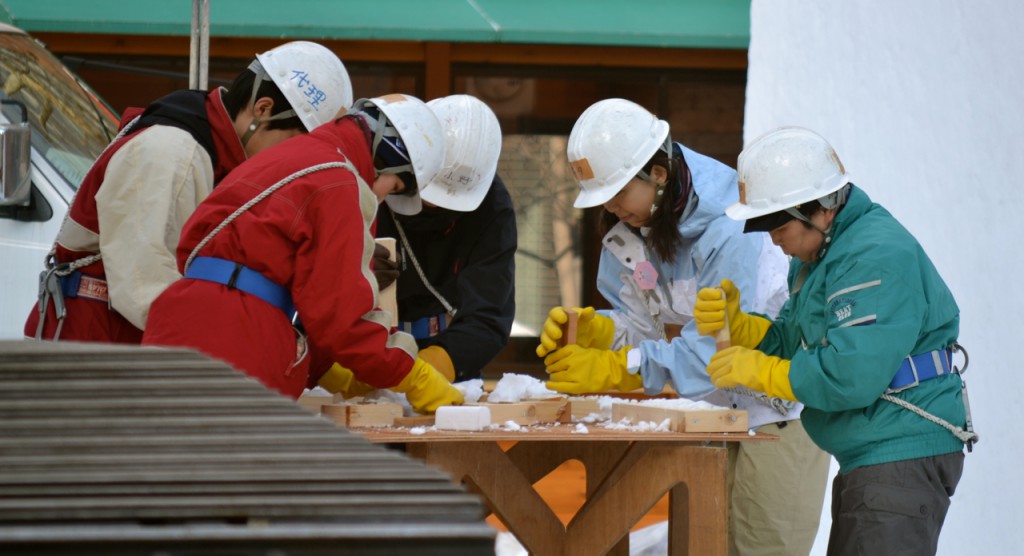 Two blocks of snow form a wall around one of the sculpture sites.