Sapporo's Adanonki brings together craft beer and used books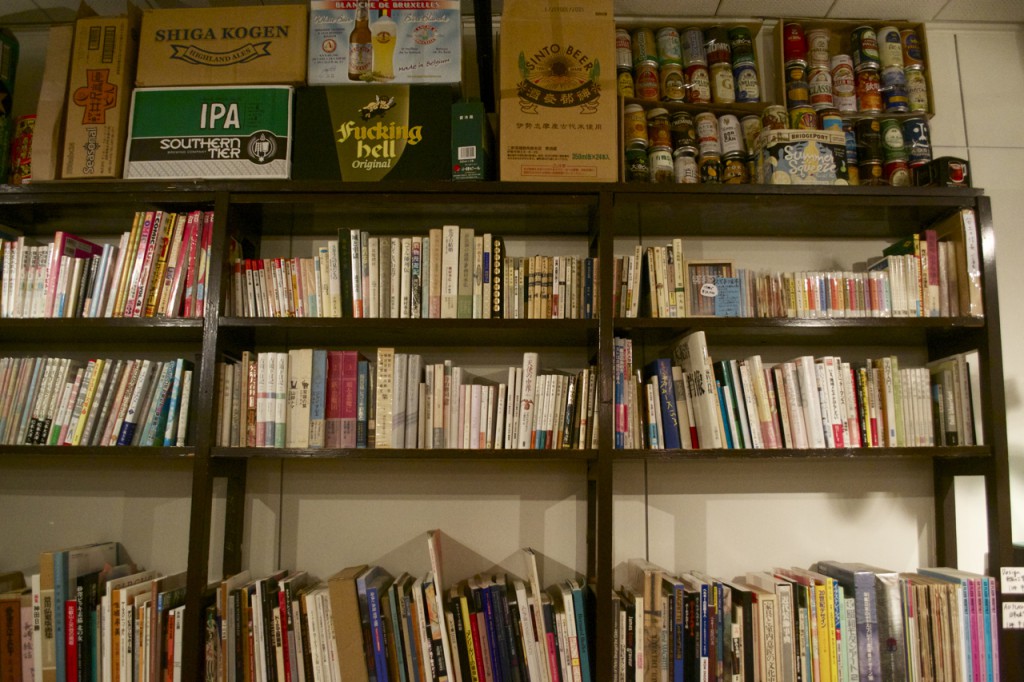 In a weathered-looking building one block south of Odori Park's 6-chome, a variety of shops are hidden away and sought out mostly by those few customers who know what they're looking for. One such hideaway is Adanonki, a used book store which also offers a rotating selection of craft beer in a soon-to-be-enlarged space.
Owner Atsuko Ishiyama opened the shop in 2008, bringing together two things she liked but that aren't often paired. At the time, there weren't any bars in Sapporo serving Japanese craft beer (over the years a few others have opened up), and to this day the shop focuses on the growing selection of quality craft beer from around the country.
These days, most customers come for the beer, though at some times in the past it has been a more even split, Ishiyama said. The featured beers, usually two styles from the same brewery, change about once a week. A variety of bottled imports round out the selection. The fun is trying something new, chatting with Ishiyama and other staffers about the beer and its origins, or diving into a book or magazine as you drink.
The store is a draw for small groups or those flying solo. Ishiyama said Adanonki's atmosphere is often likened to a library where you can drink beer. In that analogy, Ishiyama is the librarian, chatting with customers who want to be social but letting those enjoying a quiet moment have their peace.
Ishiyama said she enjoys talking to customers, learning new things, and simply the good feeling that comes from a customer satisfied with a good read or a tasty brew. Until this month, the establishment was limited to about six stools along a small bar, creating an atmosphere that was not only friendly but cozy.
However, when the shop next door moved out, Ishiyama saw an opportunity to grow. A pathway will be cut into the wall separating the two spaces this week. The books will be set up in the new real estate while tables will move in near the bar counter, expanding the shop's seated capacity to about 13. With the newly conquered territory, expect more events, more books, and more fans of variety in beer.
Adanonki will be closed for construction until February 15th. The shop will open again from the 16th to the 20th, but the official grand opening featuring the new space is set for February 21st. Details on what's on tap and upcoming events can be found on the shop's homepage and Twitter account (Japanese only).

Address:
Sapporo, Chuo-ku, Minami 1-jyo Nishi 6 chome, Mitani Building, 2F
札幌市中央区南1条西6丁目第2三谷ビル2F
Open with Google Maps: http://goo.gl/maps/vKUDg