Hyakujojiki Cave: Hokkaido's Natural Museum
An introduction
Recently I was able to participate in a snowshoe hike with the Hokkaido International Outdoor Club to see the Hyakujojiki Cave. At this time of year, the cave is full of icicles growing from both the ceiling and the floor interspersed with various weird and wonderful sculptures. Led by Leon Roode, an experienced and popular outdoor adventure guide in Hokkaido, our group of 12 drove two hours out of Sapporo to the village of Otaki (which is now part of Date), just east of Toya Lake. From there we hiked with snowshoes through a field and then a forest under lightly falling snow. Suddenly, near the bank of the Tokushunbetsu River, there was the cave . After a little climb, we began our descent into an otherworldly place. Statuary of every sort had formed from improbable directions, frozen drip by frozen drip over the winter. Every year this natural art museum puts everything on display until the temperatures of spring and summer put everything back in storage until winter comes again.
The photos
Editor's Note: These photos were taken with the author's cell phone.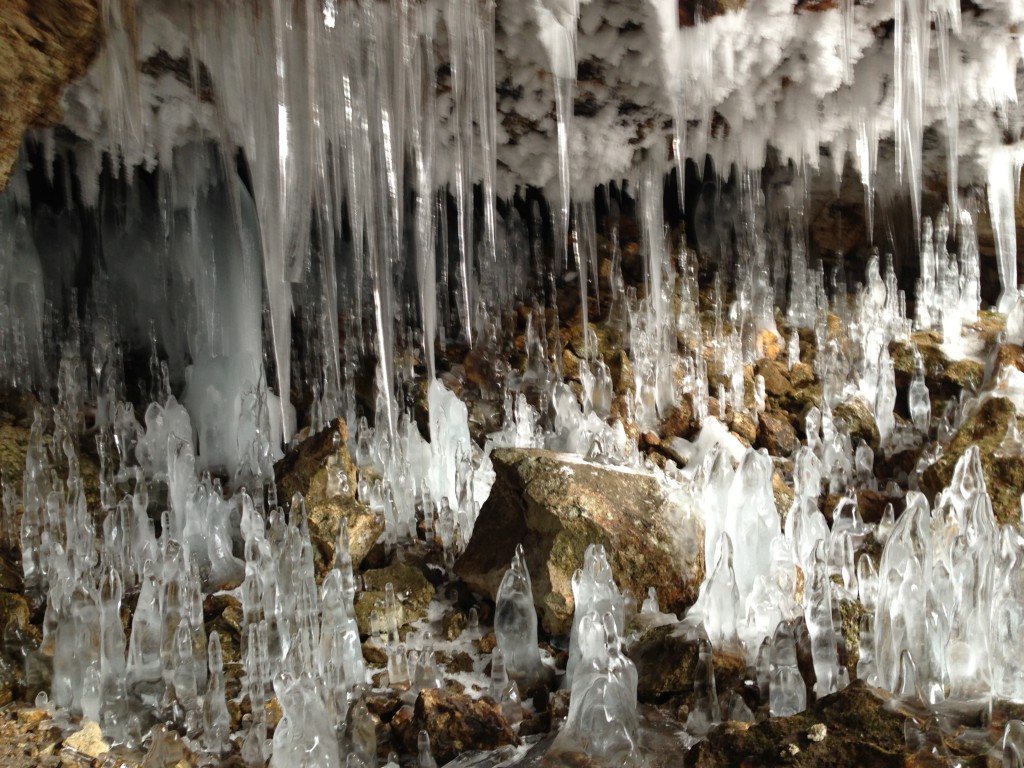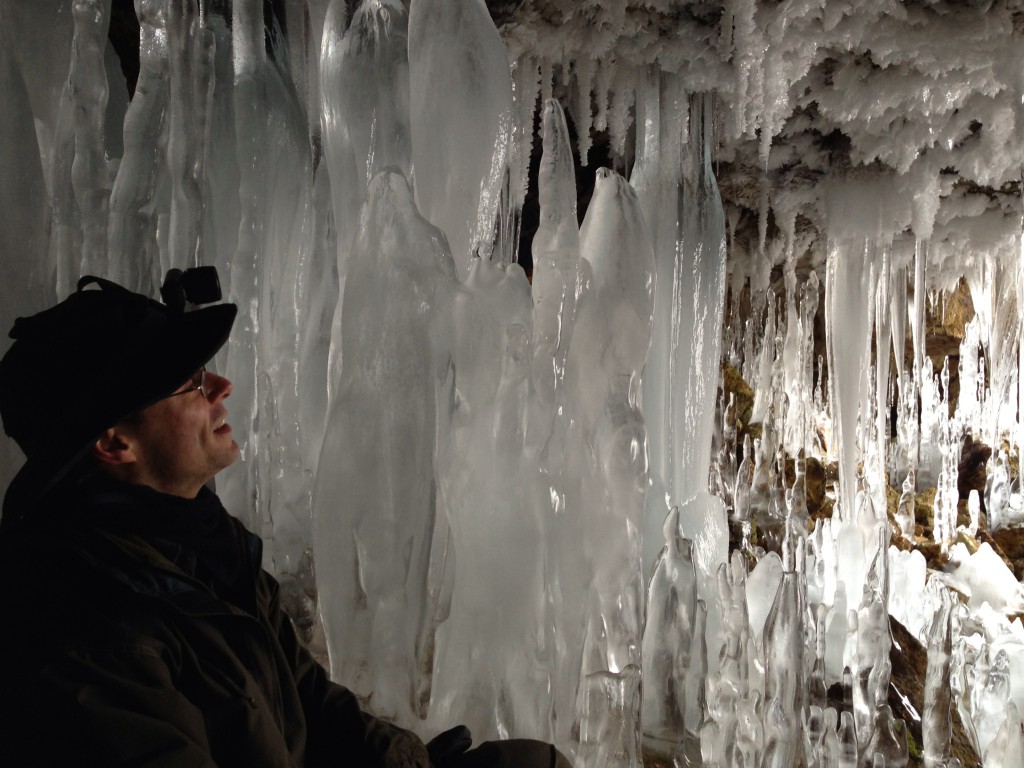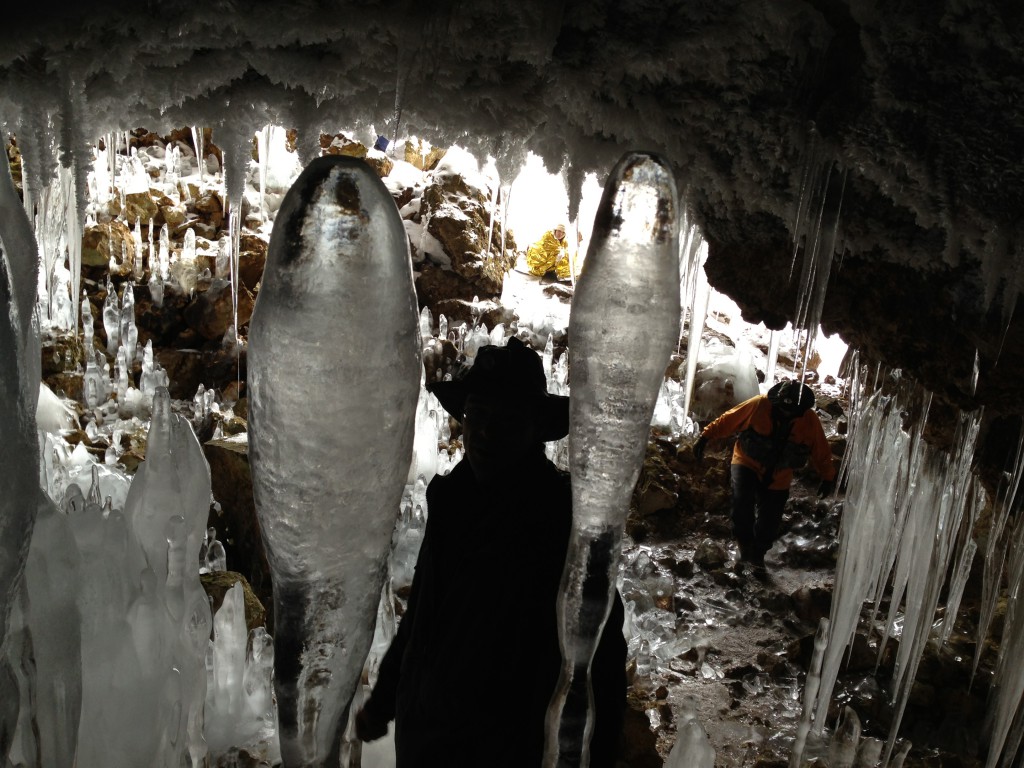 Explorer's Journal is an occasional feature highlighting a first-hand experience in the outdoors of Hokkaido. Submit your story today.