TiltShift Generator: A simple app for a tilt-shift lens effect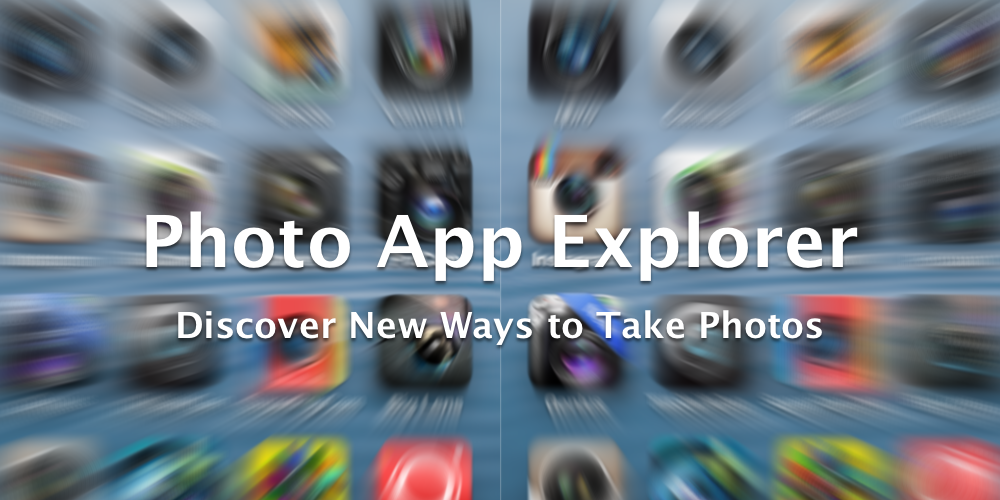 Editor's Note: This is the third review of iPhone camera apps by contributor Zenta Kashimoto. See more app reviews here. Check back for more reviews in this series in the coming weeks.
Let's make a miniature photo
Miniature faking photos are very interesting. They actually make you feel like you're looking at real dioramas.
Originally, miniature faking photography required special lenses that enabled tilting and shifting, and because of this difficulty it was practiced by professionals only. Nowadays, a similar effect can be easily acquired with TiltShift Generator, an application that became highly popular almost as soon as it was released.
Managing effects
TiltShift Generator has three focus effects. You can also decide on which point you want your photo to be focused, and by sliding guide measures on your screen while shooting, you can change the amount of blurring.
Apart from the above, you can also control saturation, brightness and contrast. Also, the app helps you experience the limb darkening effect that is often associated with older types of SRL lenses. By freely controlling the amount of  darkness at the edges, you can emphasize whichever part of the picture you want.
All the functions presented above are at your disposal. Why not use them to create something different from your usual iPhone photos?
 Adding "cool"
In order to create a great miniature faking photo, it is the best to use a bird's eye view. However, with TiltShift Generator there is a good chance that by shooting around as usual you'll end up with a superb photo. The point is to choose your object really carefully. Want a small hint? Try with food. Food close-ups are perfect in this case. You just need to get your iPhone close to the dish, focus on one part of it and increase saturation a bit. I hope these pictures will satisfy you.
 App info
Price: \85
Version: 2.12
Category: photo, video
Size: 1.9 MB
Developer: Art&Mobile (http://artandmobile.com/tiltshift/)
Link: https://itunes.apple.com/jp/app/tiltshift-generator-minichua/id327716311?mt=8
Contributor Zenta Kashimoto is a professional photographer based in Sapporo. Learn more about him on his website.