The Shirogane Blue Pond in Biei.
Hard to believe such a beautiful place exists.
What you may not know is that this natural wonder happened entirely by accident! No, unfortunately, it is not a naturally occurring phenomenon!
In the 1980s, a nearby volcano erupted, and a dam was built to protect Biei from damage. The runoff water was rich in aluminium hydroxide, and that's what gives it an ethereal blue.
Regardless, it's gorgeous!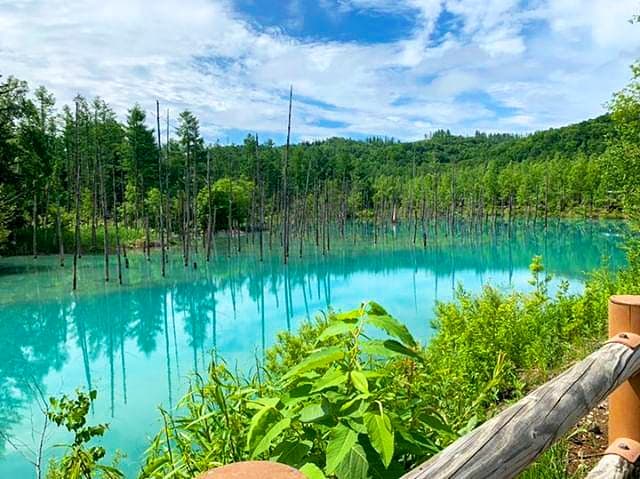 Getting there
Locals usually drive to the Blue Pond and there's plenty of parking. Other options include taking a train to Biei then transferring to a local plus, and taking a tour bus.
I would recommend taking a tour. Besides the Blue Pond you'll have the chance to see many other wonderful local sites including Shikisai-no-oka Flower Garden.
Biei View Bus schedule

https://jitabi.ne.jp/products/detail.php?product_id=1035
We also recommend going with Your Travel Hokkaido, when they're conducting a tour.


https://yourtravelhokkaido.com/