Calligraphy by Toru Yashiro – Part 3
Today we present a double-entry of Toru Yashiro's calligraphy contributions. See part 1 and part 2 in this series.
No. 1
Title: 感謝 ~すべての人にありがとう~ (Kanshya ~subeteno hito ni arigatoh)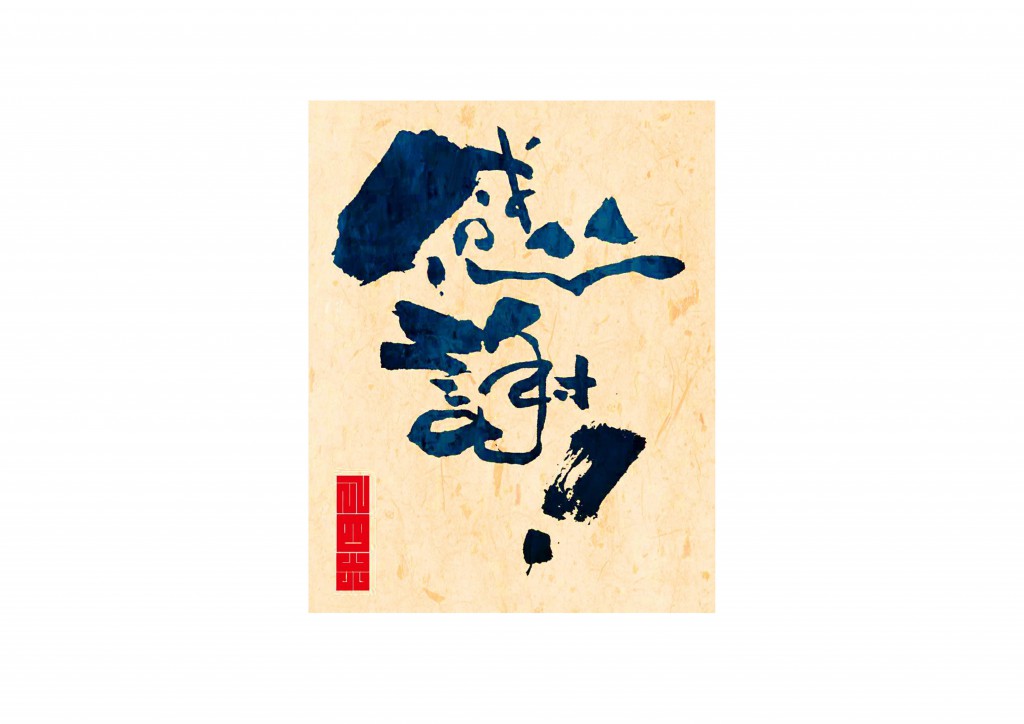 About this work
"Kanshya" means Appreciation. And "subete no hito ni arigatoh" means "be grateful to everyone."
No. 2
Title: 春 (Haru)
About this work
"Haru" means spring
About the artist
Toru Yashiro, born in 1970, started shodo (calligraphy) at age 26, a bit of a late start. When he was working for a restaurant, he started designing the food menu by hand. That's how he started writing calligraphy. Later he began painting on large walls. He painted a black-and-white cherry blossom on Kappou Izakaya's wall and he has also tried to paint calligraphy on clothing. From these experiences, he learned that "calligraphy is not writing — it is drawing." Doing calligraphy is not his primary job — but he is trying to include calligraphy in his job. He is now working as a consultant for restaurants, a photographer and as an adviser in the field of outdoor amusement. Below is the first in a series of samples of his work.