Welcome to October ・ 10月へようこそ
Hi all and welcome to a summary of what's happening around Hokkaido this October!
First of all Sapporo,
International Friendship Bazaar. 
Organised yearly by the good ladies of the Hokkaido Women's Association, this bazaar was originally created for international students who needed bedding and housing supplies, however it has since grown and welcomes anyone. There will blankets, futons, home crafts, food and more on sale. A portion of the takings will also go to UNICEF!
Shiroi Koibito Park Happy Halloween.
Most notably famous for their chocolates, cookies and cakes, each year at their factory they hold tours and special events. This Halloween there will be plenty of things for kids to enjoy.
On the 22nd, 23rd, 29th, 30th & 31st, patrons are allowed to tour and enjoy activities for free.
On the 23rd there will be a best Halloween costume competition, so sharpen those fangs and collect those cobwebs.
Maruyama Park. 
From around mid October you can enjoy the beautiful Autumn foliage in Maruyama park.
It can get quite crowded and the crows can be very excitable if there is food around so why not take a stroll early morning or at dusk? Hokkaido Shrine is also near by also. If you're lucky you may be able to observe a traditional Japanese wedding.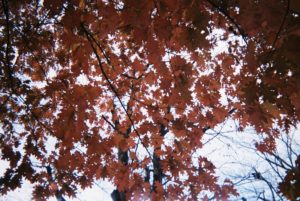 Hokkaido University. 
Another equally wonderful place to observe the Autumn foliage is Hokkaido University. In particular there is one street lined side by side with beautiful poplar trees.
Just see for yourself!
Otaru 
2016 Yacon Festival 
ヤーコン (Ya-kon) is a kind of edible tuber. It's texture is crunchy like an apple while it's taste is only very mild. Considered very healthy, so if you've never tried it before then why not head on down?
From the 7th ~ 9th 13:00~18:00  map
Kutchan/ Niseko 
The "1st Annual Potato Festival" in Kutchan. 9th from 10 am. 
Enjoy this new and unique festival in the heart of Hokkaido's most popular destinations.
There will be a cash prize of 50,000円 for the best recipe entrant. (Unfortunately, they have stopped accepting applications) However, you're sure to eat some fantastic food!
Eniwa 
7th Annual Lamb Festival in "Eniwa" city. Join up to 1,000 people as they feast on lamb BBQ. Easily accessible from J.R Sapporo. Roughly 25 minutes by Rapid Airport Express to Eniwa city. All BBQ equipment is prepared. You only need buy and fry!
8th~10th 10:00~15:00
Asahikawa. 
"Fukagawa Autumn Harvest Festival" 
"Fukagawa" is roughly one stop before "Asahikawa" (if you were taking the express train) however, don't quote me on that.
At the event hall there will be a lot of delicious food to try at really great prices. Curry & rice for only 200円! You'll also have the opportunity to try 新米 "Shinmai" which is "new rice". The freshest you can get.
Also on the 29th~30th there is the "Fukagawa Apple Festival". 
Hakodate.
Hakodate MOMI-G Festival. 
Enjoy the Autumn foliage at "Miharashi" park, from mid October ~ to beginning of November. On some days there will be a small live show featuring rock & classical music. There are also some hot springs near by too!
click here for more info
Autumn food festival in "Nanae". 
29th~30th.
Just a 40 minute train ride from Hakodate is "Onuma" in the area of "Nanae". Every year 3 local towns hold a food festival in the park. Great chance to meet the locals and try some local specialities.
日本語の情報はこちら
Kushiro
The "67th Annual Marimo Festival" at lake "Akan". 8th~10th.  
Marimo are a kind of green algae. What makes them very unique is that they grow into a small ball. "Mari" bouncy ball and "Mo" is a suffix for things that grow in water. You may have even seen these delicate things in souvenir shops. However what you may not know is that they are a protected species, especially those of lake "Akan". Considered sacred by the "Ainu" people. The ceremony will celebrate the ritual of receiving and returning of the "Marimo" in Lake "Akan".
That's just a taste of what's happening in Hokkaido this month. Would've loved to introduce more events, but it can be quite difficult to get information.
Know something we should know about? Get in contact at hokkaidoexplorer4@gmail.com