Mammy : Sankaku-yama Apple Pie Specialty Shop
Today I am going to introduce a very good apple pie shop.
It is on Odori Nishi 17 Chome, Chuo-ku, Sapporo.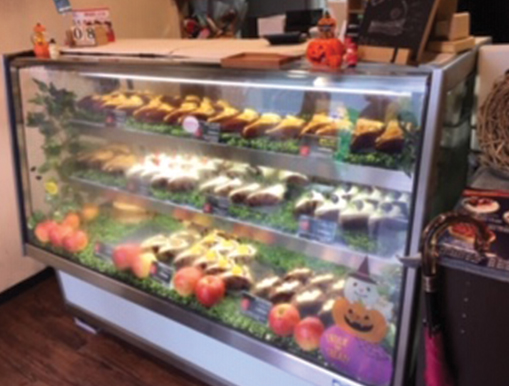 This shop is a sister shop of Café Jimmy Brown Sapporo.
Next time I want to eat lunch at Jimmy Brown.
The apples filled in their pie are locally produced in Sankaku-yama.
The shop staff is very friendly.
He highly recommends cinnamon apple pie.
It is delicious.
I learned for the first time that apples and cinnamon is a common combination.
Grammar Point
「美味しい!!」を表現 してみましょう!
*yum, yummy: カジュアルな表現・子どもや女性によく使われる
*good, great, tasty: 一般的によく使われる表現
*delicious: 少しかしこまって「大変美味しい」
*excellent, fantastic, fabulous, amazing, incredible, marvelous:
他にも「とても美味しい!!」という意味で使われる表現